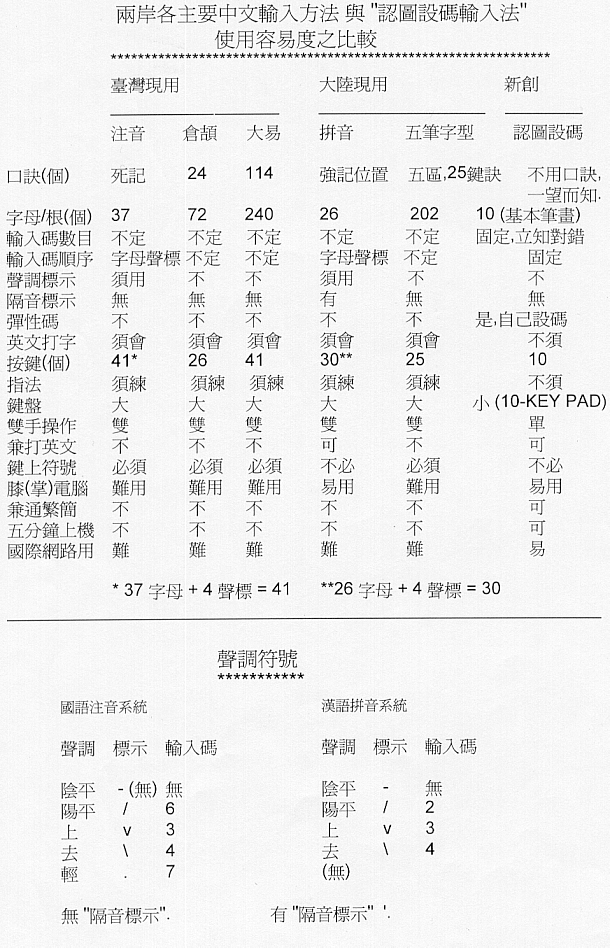 See how hard are to get
Radical
&
PinYin
input codes !
A. Radical

Requires
Compulsory Memory
&
Intensive Finger Training
Become a professional.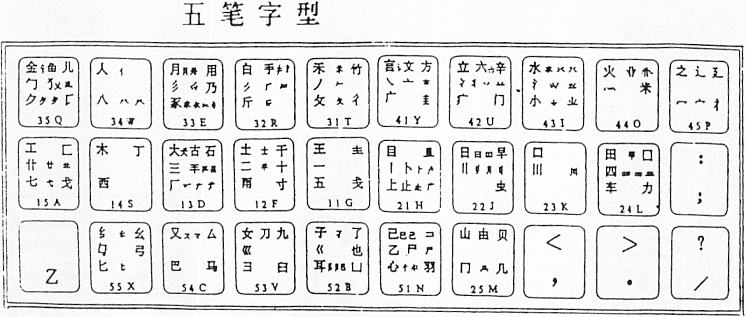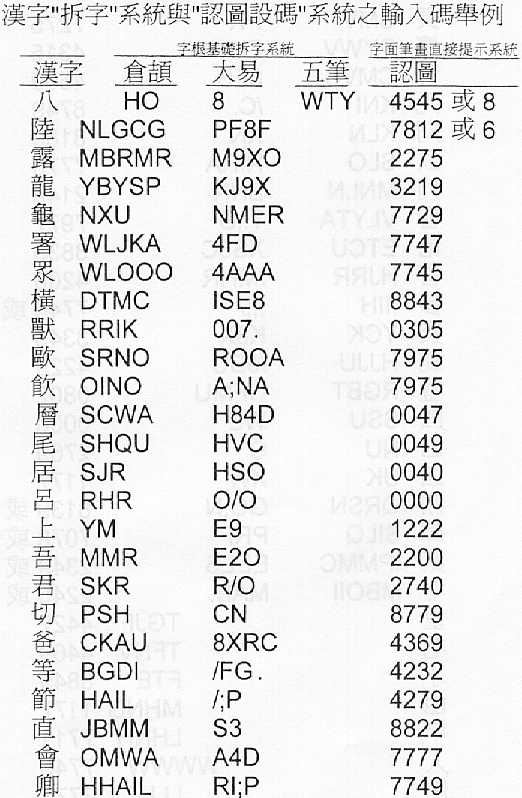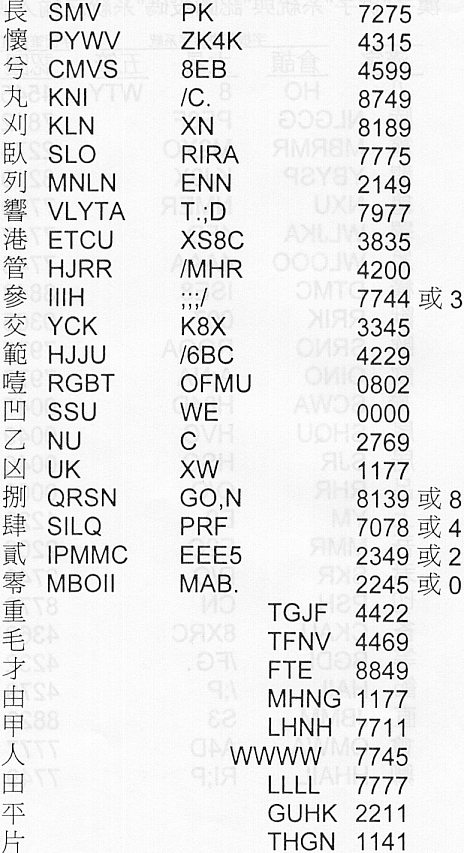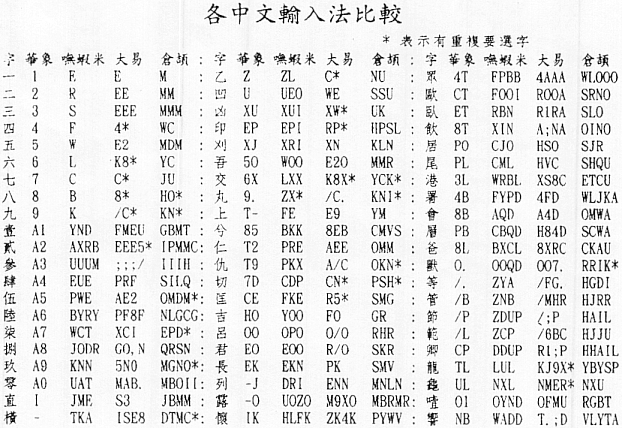 B. PinYin

Learn to be a linguist first
Then, learn how to pick a right character.
Intensive finger training is required.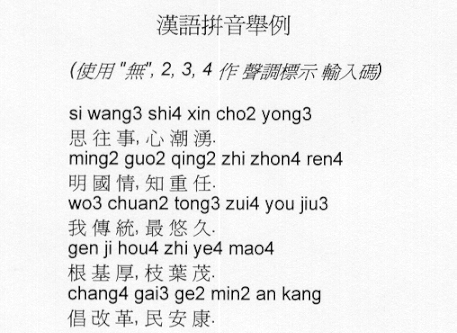 Each character in the poem is selected from a group of characters which have
the same pronunciation,
the three groups in above chart are typical examples.
Out of 7,331 only 210 characters
have their own pronunciation,
approximately 2.86%.
Check the following example, see how many characters you can handle?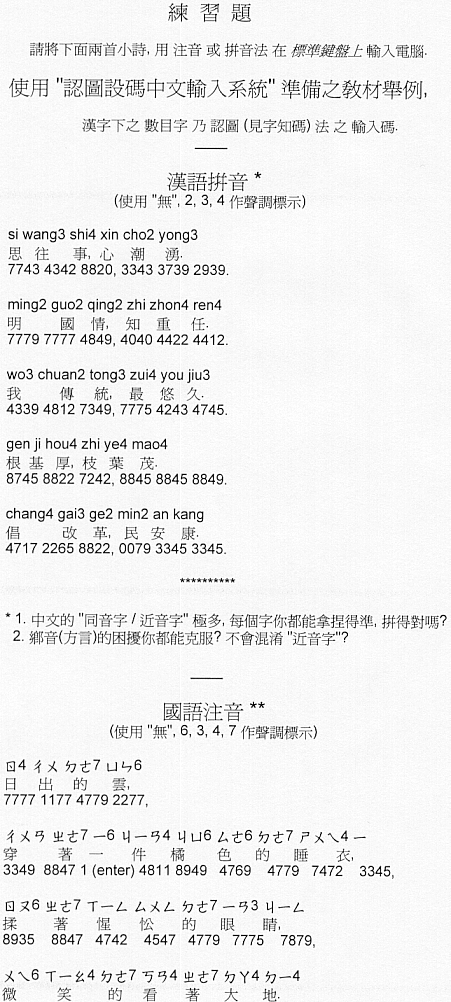 ZuYin Keyboard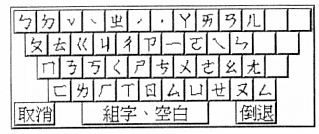 Using PinYin "STANDARD" input method,
I tried an hour, only get several characters right.
Inputting as indicated above,
most of them are wrong!
(This was the "teaching material" posted on
TsingTao Daily News several years ago.)
AS YOU CAN SEE, USING "PINYIN" METHOD IS
HARD TO GET ALL CHARACTERS CORRECT!

C. But, digital Chinese is very easy !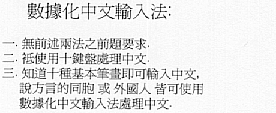 GeoStroke Interface
See the lower-left corner of the interface, you will find that
location of the input code is tightly coincided with that of the stroke.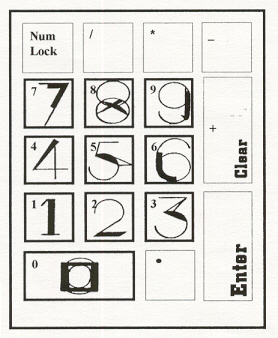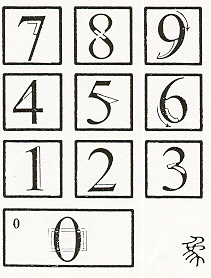 The stroke is dissolved into the number by close trace geometrical similarity.
Where to enter?
What is the stroke?
Which number is it?
Stroke Is Number.
(inputting code)
GeoStroke's
Simple Rules
By doing this way,
the user is in full control all the time during the inputting process.
No compulsory memory is necessary,
no finger skill is necessary,
& no confusion occurs.

General public all can use
PC in their daily living.
Installation
&
Use of 10-key Pad
* * *
GeoStroke Casual User
4 Digits
Intended Character is right under your nose, easy to pick it up.
* * *
GeoStroke
Professional
8 Digits, One Entry One Character, No Picking.
* * *